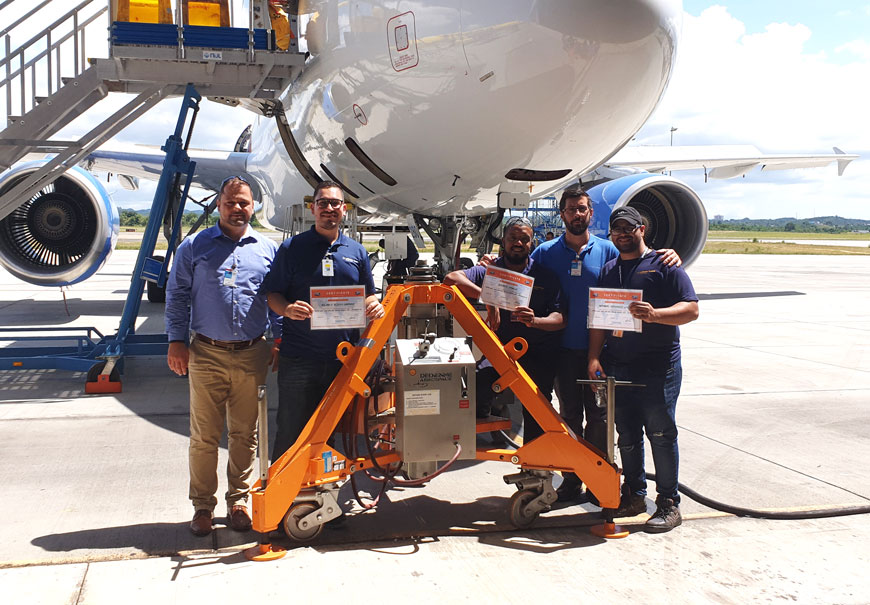 TRIPOD JACK CUSTOMER-SITE TRAINING //
Our worldwide customer support always on duty! This time was for a customer-site training for tripod Jack for our customer Lufthansa Technik Puerto Rico. Founded in February 2014, Lufthansa Technik Puerto Rico (LTPR) is a fully owned company of Lufthansa Technik AG that specializes in the maintenance, repair and overhaul (MRO) of narrow body aircrafts of the Airbus A320 family.
Thanks to the whole Lufthansa Technik Puerto Rico team for their warm welcome!
Congratulations for DEDIENNE AEROSPACE Customer Services Team for their several interventions worldwide.
With a  mean response time of 48h, mean TAT of 10 opening days, our worldwide customer services teams are here to answer all your queries and operate everywhere! If you are interested in our training sessions, please get in touch with our customer services.